Air Handling Units
The Visual AHU software is a Windows based sales & production system specially designed for air handling unit manufacturers.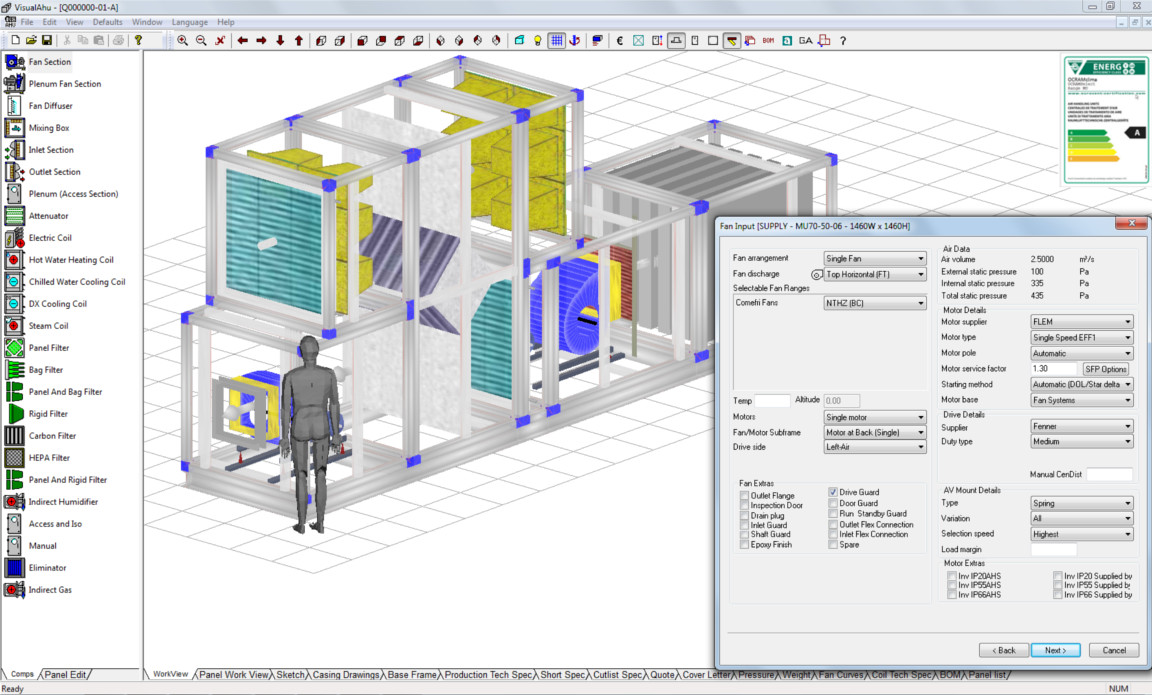 Our unique 3D visualisation software allows for the creation and rapid selection of user created components through customisable databases.
There are several versions of the Visual AHU software available including:
Standard Visual AHU product - The software is installed onto user's PC/Laptop
Visual AHU Online - Fully customised web based selection program
Visual AHU Lite - Similar to the standard installation but with limited customisation available
See below for further details on our Visual AHU software products.
If further customisation of the product is required please contact CCSI.

Brochure is available for download here
Products
Overview
Our standard Visual AHU software utilises customisable databases to quickly select and create standard units. Several upgrades exist including upgrade to our Visual AHU Manufacturing software , Autodesk Inventor integration, Autodesk Revit integration and obtaining EUROVENT certification. View Product for more details.
Overview
Our Visual AHU Manufacturing software turns your sales into production as a full Bill Of Materials is created and detailed through AutoCAD drawings with a possible link to CNC and MRP software. Please contact us for further information.
Overview
This version of the Visual AHU software is fully web based and requires an internet connection to be functional. The login page can be fully customised to suit the client's needs.
Overview
Similar to the Standard Visual AHU software but with limited customisation available.